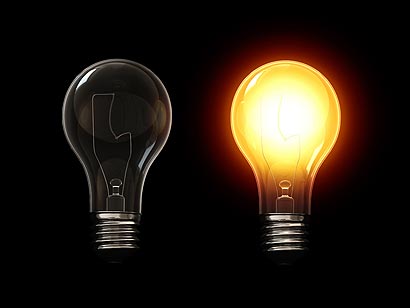 The debate on Sampoor coal power plant has re-emerged following discussions with newly elected Indian Prime Minister Narendra Modi. When solid facts have been placed giving valid reasons for why Sri Lanka should not put the final signature to the coal power plant agreement there are another set of people pushing for its conclusion. The valid reasons not to go ahead with Sampoor, cover the eventualities of environmental hazards and affects on Sri Lankan soil and Sri Lankan harvests, skyrocketing electricity prices leading ordinary households to return to the kerosene lamp days, declining productivity, studies of school going children getting affected leading to the notion whether Sri Lanka will end up having to import labor, professionals on a regular basis from India leading to the ultimate demographic changes that remain a nightmare to all communities in Sri Lanka. Why would Sri Lanka's leaders ignore these ground realities simply to please India and will this one gesture lead India to be grateful when India's demands upon Sri Lanka are endless. Should we be bargaining with everything that we have which are of strategic importance and more importantly a health and environmental risk as well?
Do our politicians and public officials not wonder why India is insisting on a coal power plant which the public does not want? Surely India must be having a different interest and Sampoor is just a cover to hide that interest. Do we need to remind Sri Lanka that Sampoor and Foul Point close to Trincomalee is a strategically important point that India is eyeing. The coal power plant will be a super cover for Indian intelligence posing as plant workers to set up shop.
Why does India wish to use the same area that the LTTE used as a military base and to keep an eye on the movement of ships entering the Trincomalee harbor if India did not wish to do the same?
Amongst the Sri Lanka camp who other than secretary Ferdinando is eager to pass over to India a coal-fired power plant that would lead Sri Lankan masses into virtual poverty on account of sky rocketing electricity prices? This is the crux of the issue for the masses who will be the one's to take the burden of faulty decisions taken by politicians for political mileage.
When CEO engineers rightly made their stand on the dangers of the power plant for what reasons do our politicians and public officials wish to bypass all reasoning and concerns that would impact Sri Lanka and Sri Lankans and insist on handing Sampoor to India? In other words why are our politicians least bothered about the effects of such an important agreement like Sampoor coal power plant?
When a public official such as the secretary claims that the project would 'favor India more than Sri Lanka' while also affirming that the quality of Sampoor coal power plant was not as good as Norochcholai, does this not disqualify him from representing the interests of Sri Lanka, but knowing that the Indian plant is of poor quality and is advantageous to India and not Sri Lanka, why does he insist that Sri Lanka sign the agreement?
On what grounds is Sri Lanka agreeing to sign the agreement with India if Sri Lanka is likely to lose between Rs.10-14billion annually without other hidden costs?
Environmental impact
When engineers and environmentalists have voiced their reservations on Sampoor why are sections of Sri Lanka's politicians and public sector officials adamant on committing Sri Lanka to an agreement that would reap detrimental results in the future?
Are politicians and public sector officials at least bothered that the substandard coal brought from India will result in serious environmental issues for the country?
Have politicians and public officials forgotten that our water is already polluted as a result of imported fertilizers, insecticides and herbicides that have caused chronic kidney disease for thousands of farmers. Are we bringing Indian labor because these farmers are now sick?
When India is having problems with shortage of coal to run its own coal power plants is it not bizarre for India to insist on opening one in Sri Lanka? If India is importing 105 metric tons of coal (2011) from Indonesia and Australia, why should Sri Lanka import from India when India is short of coal?
The former Deputy Director, Geological Survey of Sri Lanka, Mr. Pathirana has pointed out that the coal in India emits high ash content (35-45% compared to other countries which has 15%) which causes high pollution. Will these carbon dioxide, carbon monoxide and sulphur dioxide not adversely affect our environment and means of livelihood? India's power plants have led to 120,000 Indians dead annually are we eyeing similar figures in Sri Lanka? Moreover, Indian coal is high in silica and alumina which leads to erosion of the syngas cooling system.
When politicians do not have the know-how and public officials do not care it is only correct that politicians should seek public opinion for the adverse affects of Sampoor coal power plant being given to India is likely to affect the ordinary masses and future generations. Governments and politicians will come and go but it is the people who will end up carrying the burden and the ills that come with foolish decisions on wrong advice.
The idea for a coal power plant came from India in June 2005 and the agreement was signed in December 2006 after the Sri Lankan Army captured Sampoor. The proposed 1000MW plant, estimated to cost US$500 million is to be set up on 500 acres in Sampoor within the high security area (in other words strategic for Sri Lanka)
The Executive Director, Hemantha Withanage of the Centre for Environmental Justice highlights the alternatives other than coal. It was in 1985 that a coal power plant was proposed in Trincomalee which was moved to Mawella, Negombo and Norochocholai.
Even if the CEB pays Rs.18 with the balance subsidized by the Government what is the ultimate cost per person once it is connected to the national grid?
What does the contract insist that the Indian company maintain operational control rather than the CEB and in case the Indian company does hand over to CEB the contract is written in such a way that CEB will have to purchase shares at a colossal amount? We are supposed to be getting a deal but in reality not only are we going to ruin our environment, our people are going to burdened with skyrocketing electricity charges and in short we are walking into a raw deal – why are we taking the risk?
In looking at Sampoor from the perspective of the public and the long term impacts on the environment and the soil what politicians need to next contemplate is whether it is worth compromising for unreliable relations with India? Forging better relations at diplomatic level is one thing, compromising the people of a nation, their livelihood and especially the soil is not a risk worth taking.
– by Shenali D Waduge