GALLE – MATARA 36-MILLION-DOLLAR NEW RAIL TRACK NEARING COMPLETION
Posted by Editor on January 18, 2011 - 1:18 pm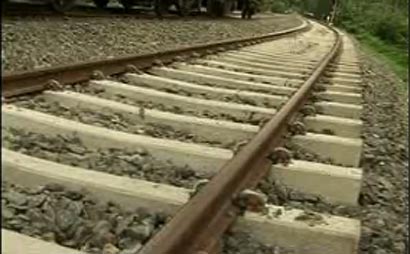 The first phase of the new Colombo – Matara rail track is nearing completion and the stretch from Galle to Matara is being constructed at a cost of US$ 36 million.
When the Newsfirst team arrived at the location, the construction work was being carried out expeditiously.
The line is constructed under the advice of Indian engineers. The work on the 42.75 kilometre stretch began on August 1, last year and is constructed with the use of sleepers from India and rails from Italy.
Before laying the track, the old earth underneath had to be removed and once layers of new earth were laid, a layer of stones was laid in order to reinforce the ground.
Thereafter, one the concrete sleepers, used instead of wooden sleepers, were levelled, the rails are laid with a gap of 5ft, 6 inches between the rails.
"This project is being constructed with a loan granted to Sri Lanka from India. The officers and engineers of the Department of Railways are supervising the project. The first phase of construction from Galle to Matara is nearing completion," said Robert Palinda, Coordinating Secretary, Railway Development Project of the Ministry of Railways.
The engineers are of the view that this express railway line, constructed to an International Standard of BS 90, can withstand a weight of 90 tons.
The railway service was introduced to Sri Lanka way back in 1864 and the main objective of the service was to transport tea and coffee from the hill country to Colombo. The first rail line was from Colombo to Ambepussa, a distance of 54 kilometres.
Ceylon Government Railway (CGR) has undergone numerous transformations since, and has reached a particular standard today.
Sri Lanka today boasts of a 1,447-kilometre railway network, which expanded from the original track to Ambepussa, which was officially declared open on October 2, 1865.
Source: News First
Latest Headlines in Sri Lanka