Gamini, not Baratha, shot Duminda – President's Counsel
Posted by Editor on October 31, 2012 - 6:50 am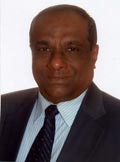 ASP Shani Abeysekera representing the CID submitted that the Attorney General would conclude investigations regarding Duminda Silva very soon, and a comprehensive report would be submitted to courts on the findings of the murder.
He stated that he held several rounds of discussions in this regard with the Attorney General on October 16 and 26.
President's Counsel Jayantha Weerasinghe pointed out that these suspects have unnecessarily been kept in custody for nearly one year till the Attorney General's report was issued.
Unnecessarily time has been taken for the AG's consultations, he said. ASP Shani Abeysekera– This is a complicated case. There are legal provisions under Chapter 393 of the Penal Code to receive legal consultations from AGs under these circumstances. Attorney At Law Upul Kumaraperuma appearing for the relatives of Baratha Premachandra- He is a politician, otherwise there is no issue.
President's Counsel Hemantha Warnakulasuriya- The Issue is Baratha was killed.
Attorney At Law Upul Kumaraperuma – Isn't Duminda a politician? Hemantha Warnakulasuriya- R. Gamini shot Duminda Silva. Had it not been done there, there wouldn't have been a case like this. To prove this matter, the court has 30 evidences.
Attorney At Law Jagath Abeynayaka who appeared for R. Gamini- This is not true. Hemantha Warnakulasuriya- How do you know? Jagath Abeynayaka- Do you have any evidence? Magistrate warned lawyers to speak only once.
Jagath Abeynayaka- It is said that Duminda was shot by R.Gamini. But they don't know who shot Baratha.
The lawyer had briefed media about this shooting. This is an insult to my client. He is an innocent man. No pre conclusions can be made before the case is investigated. I pay your kind attention in this regard.
Hemantha Warnakulasuriya- Firstly, R.Gamini shot Duminda.Subsequently, all shootings were reported. Dumninda Silva was a victim of this case. No evidence is available to prove that he shot any body. Upul Kumaraperuma- the truth cannot be hidden as we say loudly. The court was adjourned for a week as the lawyers of both parties accused each other despite the Judge's advise. The suspects were further remanded till November 6. President's Counsel Tirantha Walaliyadde appeared for the relations of the late Baratha Lakshman Premachandra
Courtesy: Daily News
Latest Headlines in Sri Lanka