GO TELL IT TO BIRDS, KARU JAYASURIYA TELLS SLFP
Posted by Editor on February 11, 2011 - 12:51 pm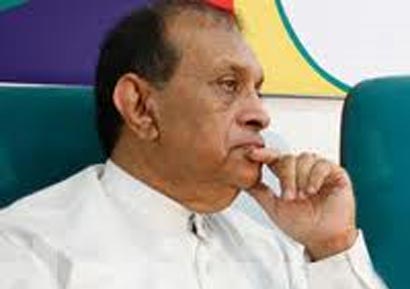 "Go tell it to birds," said Karu Jayasuriya, Deputy Leader of the United National Party yesterday to members of the Sri Lanka Freedom Party who allege that the attack on the UNP rally on February 04 was done by the UNPers themselves.
Addressing a media briefing yesterday, Karu J. said that the manner in which the police acted during the attack launched on the UNP vigil on the 4th of August was shameful.
"Today, police officers and government officials act under direct commands of the government. Those who turned a blind eye during the attack launched by thugs who were armed with swords in Punchi Borella, by having their sights set on promotions and personal gain, should be ashamed.
"Senior members of the Sri Lanka Freedom Party said that this act was carried out by the UNP itself. I tell them, 'Go tell it to birds'," said Karu J.
"I would like to make a request not to insult the intelligence of the people. When a media institution, which does not bear the same ideologies as the government is set on fire, they try to palm it off on us," said Karu J.
Courtesy: News First
Latest Headlines in Sri Lanka