Gota offers to train Indian forces
Posted by Editor on December 31, 2012 - 11:09 am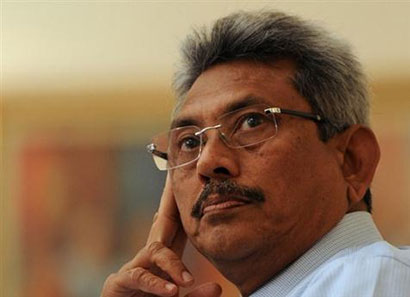 Sri Lankan Defence Secretary Gotabaya Rajapaksa has offered Sri Lanka's help to train Indian army personnel in counter-insurgency warfare.
The offer was made during the visit of the Indian army chief Gen Bikram Singh to Sri Lanka in the third week of December.  "When I met Gen Bikram Singh, I renewed our offer to train Indian forces in counter-insurgency. We have designed courses in this field and have offered them to other countries facing terrorism. It is now up to the Indian army chief to decide," Gotabaya told Express.
Sanguine about a favourable response from India, the Lankan Defence Secretary said: "We have had good relations with the Indian armed forces even during times of political turmoil in India."
Joint Exercises More Likely
Asked specifically if he envisaged Indians coming to Lankan military institutions for training, in the same way as more than 800 Lankan officers were going to Indian military institutions every year, Gotabaya said that military training could mean attending courses or participating in joint exercises, or both, but with India, joint exercises were  more likely.
"Such exercises are already taking place. These will be continued and improved," he said.
India Already Attuned
That India is ready to enter a two-way street with Lanka in the field of military assistance was evident in Gen Bikram Singh's remark at the passing out parade at Sri Lanka Military Academy on Dec 22.
"With significant experience on both sides, we have a lot to learn from each other and we look forward to reinforcing our cooperation in  the military domain further," he said.   Between December 3 and 24 Indian and Sri Lankan Special Forces had conducted joint exercises at the Indian army's Special Forces Training Centre at Nahan in Himachal Pradesh. The SINEX I and II joint naval exercises were conducted in 2005 and 2011 respectively. The communiqué issued on these exercises had mentioned "sharing experiences" as one of the aims, indicating that the flow of knowledge was not one way, from India to Lanka only.
In 2010, visiting Indian Defence Secretary Pradeep Kumar had proposed that the SINEX series of naval exercises be made a regular feature and it was accepted by Lanka.
Source: Indian Express
Latest Headlines in Sri Lanka