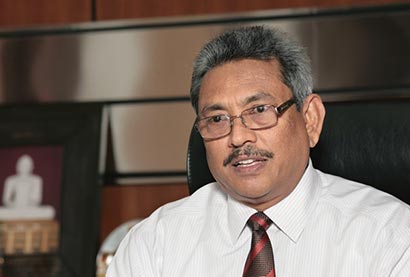 Defence Secretary Gotabhaya Rajapaksa will visit New Delhi early next week for high-level talks with India's National Security Adviser (NSA) Ajit Doval, according to reliable sources. The agenda for the meeting is unclear. Sources in New Delhi confirmed the visit, but declined to "get into the details" of the meeting.
This is Mr. Rajapaksa's first meeting with India's NSA after the NDA formed the government.
When contacted, senior officials with the Sri Lankan Army said they were not aware of the Defence Secretary's visit to India. "I don't know of the meeting. It is perhaps a meeting at the NSA-level that India and Sri Lanka have been holding regularly," Army spokesperson Brigadier Ruwan Wanigasooriya said.
The Defence Secretary, brother of President Mahinda Rajapaksa, was in India in November 2013, and more recently in March 2014 to attend the NSA-level Trilateral Meeting on Maritime Security Cooperation among India, Sri Lanka and Maldives.
Last week, India and Sri Lanka decided to explore newer avenues of defence cooperation, including exchange programmes for academics from defence academies in the two countries. The announcement came following the second Annual Defence Dialogue between the Defence Secretaries of India and Sri Lanka held in Colombo.
Following the event, India's Defence Secretary R.K. Mathur called on President Mahinda Rajapaksa in Kandy. (Source:The Hindu)