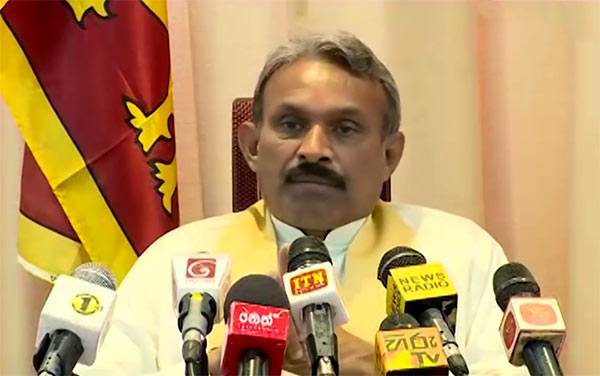 Western Province Governor Hemakumara Nanayakkara said he had ordered Western Provincial Council Chief Secretary to cancel the purchase of 144 chairs with immediate effect.
The council had ordered some 144 chairs, each costing around Rs 640,000, from Belgium.
"I received a complaint from council member Lakshman Nipuna Arachchi that chairs were going to be purchased at a high cost for the chamber of Western Provincial Council," the Governor told reporters in Colombo today (13).
The Governor revealed that Rs. 644,000 for a chair was without the import duty and when included the tax, the price of a chair would be approximately Rs. 844,000.
The Governor said according to the investigation the original plan was to import 150 chairs and it has dropped down to 144 chairs.
He stated that a total of 150 chairs had been ordered despite the council requiring only 104 chairs. He said that a certain individual had told him that extra chairs were ordered to prepare chair beforehand for the new members who are to enter the council in the future.
He said the new chairs were needed for the council, but purchase of chairs had to be either made in Sri Lanka or assembled in Sri Lanka at an acceptable price.