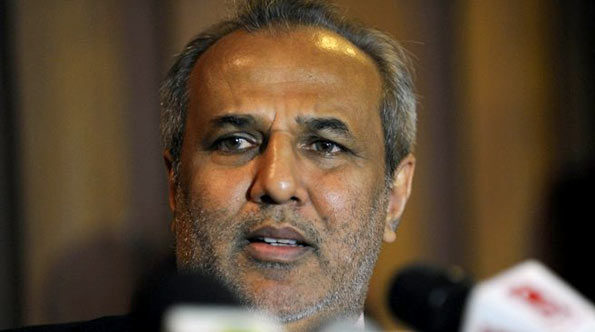 Urban Development Minister Rauff Hakeem yesterday said in Parliament that there was a dictatorship of a small group within the Cabinet of Ministers that prevails against minor and minority parties.
Participating in a debate on electoral reforms taken at the time of adjournment of the House, the Minister said the country was being run by a 'Kitchen Cabinet' of close associates of the President.
The small group is led by a minister aspiring to become the President of this country.
"That group does not permit our voice in the Cabinet. Despite many wrong doings in the Mahinda Rajapaksa regime, such heavy handedness of individual ministers did not prevail in the Cabinet. The former President permitted us to express our opinions. Today the situation has changed," he said.
"Sending former President Mahinda Rajapaksa home was a great mistake," Minister Hakeem said. He said supporting the ouster of former President Rajapaksa had paved the way for a crisis situation in the country.
The SLMC leader said that the manner in which the 20th Amendment was gazetted was also flawed. "An injustice has been done by gazetting this without including our amendments. This gazette must be withdrawn and a new one with amendments must be presented. I will not let this go," he said.
"I am bound by collective Cabinet responsibility. So, I cannot name anyone here. These amendments are being drafted to achieve some narrow political needs and not in the interest of the country," he said. The minister said that the country was currently being run by a 'kitchen cabinet' of close associates of the President.
(Daily News)