Harin Fernando and Manusha Nanayakkara expelled from Samagi Jana Balawegaya
Posted by Editor on July 18, 2023 - 9:00 pm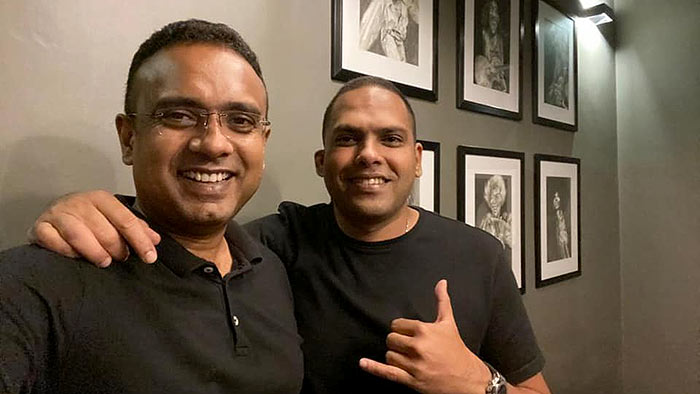 The Working Committee of the Samagi Jana Balawegaya (SJB) today (July 18) decided to expel party members Harin Fernando and Manusha Nanayakkara from the party.
MPs Harin Fernando and Manusha Nanayakkara were crossed over to government last year and sworn in as the Minister of Tourism & Lands and Minister of Labour & Foreign Employment, respectively.
Fernando and Nanayakkara had said they accepted ministerial portfolios in the government under President Gotabaya Rajapaksa to do their utmost to find solutions to the ongoing economic crisis as a positive response was not received from many political party leaders for a collective effort.
They both subsequently resigned from their ministerial portfolios on July 9, 2022 along with the rest of the Cabinet, after then President Gotabaya Rajapaksa informed the Speaker of Parliament that he intends to resign.
However, they were both reappointed to the same ministerial portfolios by President Ranil Wickremesinghe when he appointed a new Cabinet on July 22, 2022.
Latest Headlines in Sri Lanka