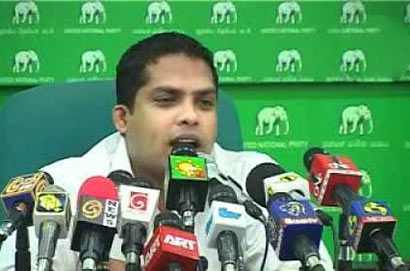 Badulla District UNP MP, Harin Fernando said at a meeting with the party activists yesterday that he would contest for the Uva Province Chief Minister's post. He said it was 99% sure. The final decision would be taken at the meeting on June 30 with the party leaders, he said.
He said that he would put forward two conditions. One would be that Ranil Wickremesinghe and Sajith Premadasa should occupy the same platform at the first electoral rally held in each of the 17 Pradeshiya Sabha divisions in the Badulla District and the other was that they should cast aside their differences and call on the people to vote for the UNP.
He said he would recommend someone to take his place in parliament.
He said some newspapers were spreading rumours that he intended to join the government but that he had no intention of leaving the UNP.
(Daily Mirror)