Has the President pardoned KP? – UNP
Posted by Editor on December 28, 2011 - 2:21 pm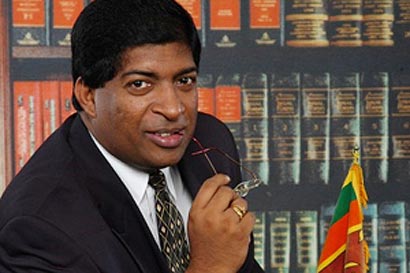 Is Kumaran Pathmanathan enjoying freedom following a pardon for President Mahinda Rajapaksa, the UNP questioned today (December 28) while stating that it was hilarious that Sarath Fonseka should have to ask for such a pardon.
Speaking at a press conference held today in Colombo, UNP MP Ravi Karunanayake further questioned whether the problems concerning the Advanced Level Examination results and implementing the compulsory use of plastic containers for the transport of vegetables and fruits were not made worse by the meddling of the President.
He stated that if these incidents had occurred in another country, the Ministers in charge would resign from their posts while solutions would be found without further delay.
MP Karunanayake said that the same government that adorned the 800,000thtourist to Sri Lanka with garlands cannot ensure their safety adding that a independent inquiry should be made into the political hand behind the incident in Tangalle while necessary punishments should be dealt out to those involved.
Courtesy: Ada Derana
Latest Headlines in Sri Lanka