HASHAN THILAKARATHNE IS NOWHERE TO BE FOUND – MAHINDANANDA
Posted by Editor on May 26, 2011 - 1:11 pm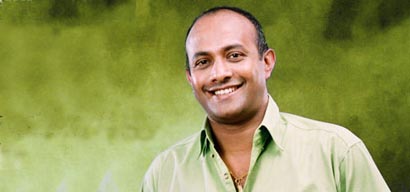 Hashan Thilakarathne who made statements on match-fixing is no where to be found said the Minister of Sports, Mahindananda Aluthgamage.
He made this comment during a heated debate which broke out in the Parliament yesterday over Sri Lanka Cricket. The debate broke following allegations leveled by the UNP MP Ravi Karunanayake.
"Prominent individuals have commented on match fixing. As the Subject Minister, can you tell us what revelations have been made?" questioned MP Ravi Karunanayake.
Minister Aluthgamage then replied with the following.
"It was Hashan Thilakarathne who made this statement to a certain TV channel. Subsequent to making this statement, we told him to immediately make a revelation. But he did not make any revelations. Following this, I made a complaint to the IGP to inquire about this from him, since it was a major issue. He was summoned to the police on two occasions. After that, he said that he would make the necessary revelations if police protection was granted. Thereafter, we sent him a letter stating that we will provide him with police protection, so that he can speak out."
"Now he doesn't even answer the phone. The ICC came to Sri Lanka the day before yesterday. A request was made by the ICC to meet him. His wife doesn't even put him on the telephone. He is nowhere to be found." said the Minister of Sports, Mahindananda Aluthgamage.
Courtesy: News First
Latest Headlines in Sri Lanka