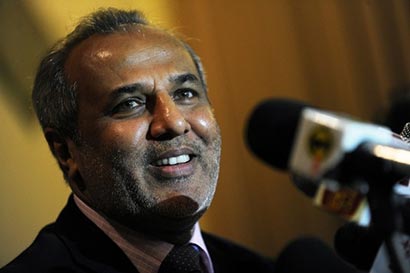 Around 47,000 suspects have been arrested on drug related charges in the year 2012 while around 16,000 of them were arrested on heroin charges, Justice Minister Rauf Hakeem revealed today.
He stated that only 29,000 suspects were arrested on drug related offences in the year 2010 and that number increased to around 42,000 the following year. In 2012 around 47,000 suspects were arrested on drug related charges.
The number of suspects arrested for heroin related charges has doubled from 8,000 in 2010 to 16,000 in 2012.
The minister revealed these statistics during a press conference after Sakuntala Tennakoon assumed duties as the new Government Analyst at the Government Analyst's Department in Colombo today.
The United National Party (UNP) is to move a no-confidence motion against the government over the country's drug menace and will be taken up for debate in Parliament today and tomorrow.
Meanwhile the National Freedom Front (NFF), a coalition partner of the ruling party, has decided to refrain from participating in the debate.
(Ada Derana)