Hundreds feared dead in Haldummulla landslide
Posted by Editor on October 29, 2014 - 11:35 am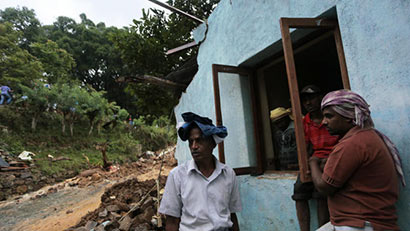 Hundreds of people are missing after a landslide smashed into a row of line houses in a mountainous area in Haldummulla in Badulla District, early hours of this morning, and rescue missions are underway with the aid of police, army and the Disaster Management Centre (DMC).
According to a senior DMC officer, at least 120 line houses have been destroyed and several people believed to be trapped under the rubble. "There were more than 150 families living in that village. At least 400 men, women and children – believed to be trapped," he added.
Triggered by heavy rain fall reported in the area for several days, the side of a mountain had collapsed into the row of line houses in Meeriyabeddawatta in Koslanda at around 6.30 a.m.
Though, the rescue missions are underway with the help of villages in a bid to find any survivors under the mountain of mud, according to the officials the probability of finding anyone alive is not easy given the scale of the disaster.
Airforce spokesperson wing commander Gihan Seneviratne said that a Bell 212 rescue helicopter has been deployed for rescue operations. A team representing the Landslide Research and Risk Management Division has too headed to the scene, it was reported.
Three bodies have been recovered so far by the rescue teams, police Spokesperson SSP Ajith Rohana said.
UPDATE: 1.45 p.m.
The police said that six bodies have been recovered by the rescue teams at the moment.
3.00 p.m.
Fifteen bodies have been found, thus far, in Haldummulla landslide, the police said.
(Ada Derana / Pix by AP)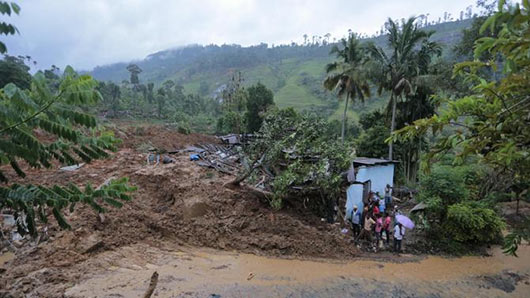 Latest Headlines in Sri Lanka