I am going to Munneswaram- Mervyn
Posted by Editor on August 30, 2012 - 12:47 pm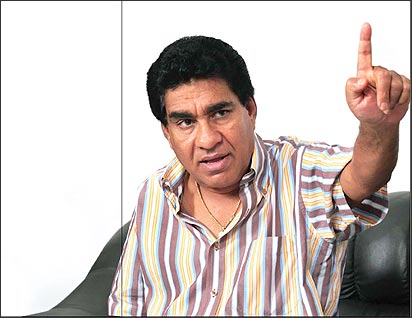 Minister Mervyn Silva said today that he will go to the Munneswaram Kovil premises in order to ensure that the animal sacrifice is not conducted.
"I will go to Munneswaram with all my supporters; I don't know who asked for this court order. I am now looking into the people who requested for the order because the request should have been to stop the ritual and not to prevent people from stopping this slaughter," he said.
Earlier a court order was issued by the Chilaw Magistrate preventing any form of protest and Sathyagrahas at the Kovil premises until September 2.
Courtesy: DM Online
Latest Headlines in Sri Lanka