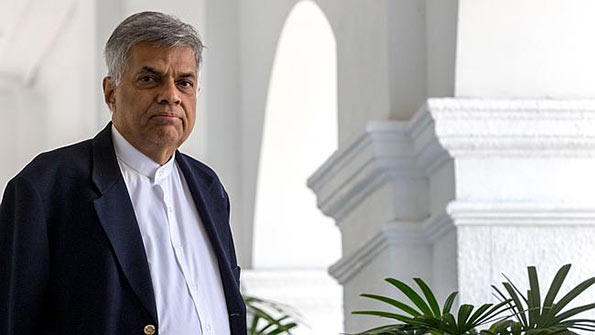 Prime Minister Ranil Wickremasinghe says that he was appointed on a mandate provided by the public.
Addressing an event Galgamuwa, the Prime Minister said that the United People's Freedom Alliance was unable to change the system to 10 years and they discuss to do so now. Referring to the no-confidence motion, the Prime Minister said. "I was amazed by comments made by MPs Bandula Gunawardena and G.L.Priris. I joined the UNP directly and will leave through the front door when I retire. But the accuses have been changing parties at will and have bought in and out through revolving doors."
"I was appointed on a madate provided by the public. The public voted for the election of President Maithripala Sirisena, for my appointment as the Prime Minister and for the implementation of our 100 day programme. I am here due to that mandate", he further said.
Speaking further the Prime Minister said the UPFA was rejected by the public and a new government can only be formed after a general election.
(Government News Portal)