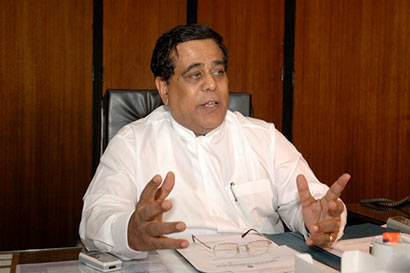 Denying rumours that he was planning to quit the SLFP, Minister Nimal Siripala de Silva today said he would not do so even if Mahinda Rajapaksa left the SLFP.
"Almost every day, there were reports in the media that I will be the next Prime Minister. I am not a person who goes behind portfolios. The SLFP General Secretary became the Common Candidate. I also got several offers from time to time. But I will not leave the party," Minister Siripala said addressing a media conference in Badulla.
Soon after the announcement of Maithripala Sirisena as the Common Candidate, I got hundreds of telephone calls from my Badulla people, inquiring whether I would leave the SLFP.
(Daily Mirror)