I will think about the captaincy – Mahela
Posted by Editor on January 20, 2012 - 7:42 am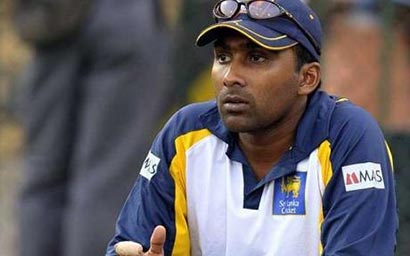 It's a job that he said he didn't want three years ago and last year after the ICC Cricket World Cup in April he stepped down from the team's vice-captaincy too, but Mahela Jayawardene said yesterday that he would 'think about it' if the post of captaincy was offered to him on the national cricket team's return home.
SLC's new Chairman Upali Dharmadasa is believed to prefer a change in the leadership role and Jayawardene is said to be the leading candidate to take over the captaincy. However, the new national selection panel headed by Ashantha de Mel has not made any comments regarding the captaincy.
"I'll think about it and I need time. It's a big one. It's a big question. Not the easiest one. But I need time to think about that," Jayawardene said yesterday responding to a question from The Island.
Although it's speculated that Dharmadasa had had discussions with Jayawardene to take over the leadership role when he was Chairman of the Interim Committee, Jayawardene declined any talk taking place between the two. "No, not with me. Nothing with me, No one has spoken to me," he said.
"I've seen the articles and it's been there for the last six months and I know that. But those things are not in my control. I'm just here, purely concentrating on this tour and trying to get over my injuries," Jayawardene, who will turn 35 this year, added.
Although he seems to be the preferred choice for the leadership, Jayawardene himself has not helped the team's cause during the last eight months. During the whole of this tour he has not scored a half-century and in fact he failed to make a half-century during the Test series losses to Pakistan and England last year. In his last 22 Test innings Jayawardene has not scored a half-century away from home!
Jayawardene understood the plight of Dilshan, who could become the scapegoat for the team's struggles at the end of the tour and sacked despite him maintaining that he will not step down.
"You can't blame the captain for everything. It's very unfair," Jayawardene said.
"I know Dilly is a good player and a good leader. He tried his best. A captain is as good as his team. I've always said that," Jayawardene added probably remembering the torrid time he was given as Sri Lanka's captain when the team struggled.
"When the team is doing well, everything turns in your way, but at certain times, it doesn't. I don't think, we should be pointing fingers at anybody right now. I think, as a team we should take responsibility for the way we have performed," he further said.
Courtesy: The Island
Latest Headlines in Sri Lanka