Illnesses mentioned in Duminda's diagnosis card false: Hirunika
Posted by Editor on December 7, 2016 - 8:01 am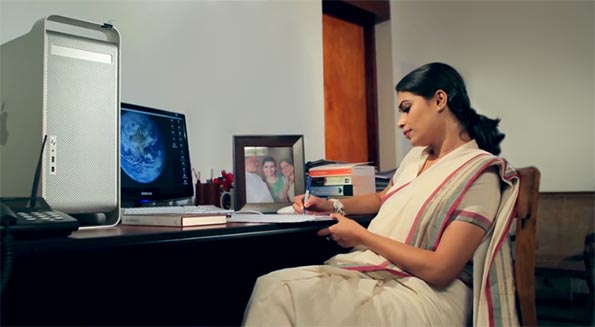 The illnesses mentioned in the prison hospital diagnosis card of former Parliamentarian Duminda Silva are all false, said UNP MP Hirunika Premachandra.
She made this observation participating in the Committee Stage debate of the Budget 2017 when the Finance Head of 'Prison Reforms, Rehabilitation, Resettlement and Hindu Religious Affairs Ministry' was taken up in Parliament yesterday.
Premachandra said Silva who is in the death row has been diagnosed with chronic headache, giddiness, loss of consciousness and loss of memory.
"All these are lies," she said.
"Duminda Silva's birthday fell on December 3 and his family members went to the prison and celebrated it. District court judge Ayesha Abdeen visited the former Parliamentarian in prison. This is not in accordance with the Prison Ordinance. The Prison Ordinance allows any Member of Parliament, District Judge or Magistrate to visit any prison, but for the purpose of inspecting the general condition of the prison and of the prisoners, and not to meet them in private for long hours," she said.
Premachandra bringing out a series of malpractices in the Prison Hospital, requested the minister to conduct a proper inquiry and temporarily suspend the service of Medical Officer in Charge of the Welikada Prison Hospital Dr. Lakshman Jayamanne and Dr. Malinda Wanigaratne.
She said 10 out of the 17 doctors attached to the Welikada Prison Hospital are part and parcel of these malpractices taking place in it. "They have been charging money from the prisoners to issue false medical reports," she charged.
She said some political figures jailed recently had been receiving special treatment with the knowledge of the Prison Commissioner General.
"In the new magazine prison, there is a jail which has a bed, attached toilet, mosquito net, chairs, TV and fan. This is the jail given to the politicians," she said.
"Usually the prisoners are not allowed to taken in mattresses and pillows. However one MP who was in jail recently took them in saying he is suffering from a serious illness. This demand is baseless as this MP is only suffering from an aliment on his private parts. I wonder whether the aliment is cured when the MP keeps his private parts on a pillow," she said.
"I brought all these issues to the notice of the President, Prime Minister, Health Minister and Prison Reforms Minister. The President asked me to speak about them in the debate," she added.
Prison Reforms, Rehabilitation, Resettlement and Hindu Religious Affairs Minister D.M. Swaminathan speaking after Premachandra's speech said: "I am very thankful to you for bringing out all these points. This is exactly what is happening in the prisons and this is exactly what I am holding an inquiry for. These doctors who have been giving these documentations are not within my purview.
They are under the Health Ministry. I am sorry I cannot take any action on them, but the Health Ministry can do so".
(Source: Daily News)
Latest Headlines in Sri Lanka