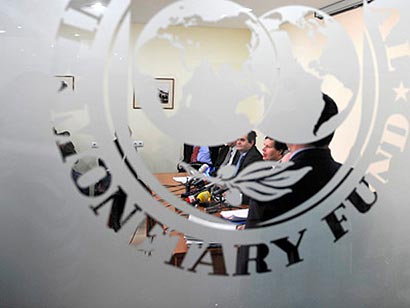 Sri Lanka has not made a formal request for International Monetary Fund help but the fund's staff are looking at ways to help the island nation, an IMF spokesman said on Thursday.
Prime Minister Ranil Wickremesinghe said this week Sri Lanka would seek an IMF stand-by arrangement to fend off a risk that its economy will be hurt next year by repercussions from events affecting major economies.
"Staff are looking at what might be the best options based on our assessment of the macroeconomic vulnerabilities facing Sri Lanka, the nature and size of its balance of payments needs, and the proposed government policies to address these issues," IMF communications director Gerry Rice told reporters, noting that authorities had expressed interest in a program.
"Staff do have concerns with the proposed 2016 budget, which does not envisage significant consolidation relative to the expected out-turn for 2015."
Opposition parties said poor economic management was forcing the government to turn to the IMF and any help would come with conditions.
Sri Lanka borrowed $2.6 billion from the IMF through a stand-by facility from 2009 to 2011 to boost its reserves after a balance-of-payment crisis.
(Reuters)