Implementing 13th Amendment plus ploy to hoodwink intl. community: Kiriella
Posted by Editor on January 26, 2012 - 1:39 pm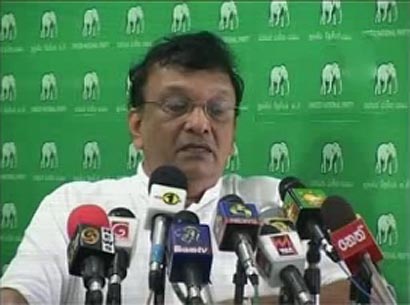 The UNP charged today that the government's recent pledge to implement the 13th Amendment plus was a ploy to hoodwink the international community.
Addressing a press conference, UNP Vice President Lakshman Kiriella said that the SLFP-led alliances opposed the 13th Amendments when it was introduced in 1987, but today, they had pledged to honour it.
Mr. Kiriella said that the SLFP leaders dubbed the 13th Amendment as a move that would pave the way for the separation of the country.
Courtesy: DM Online
Latest Headlines in Sri Lanka