Import of three-wheelers should be controlled – Transport Minister
Posted by Editor on July 23, 2016 - 8:46 am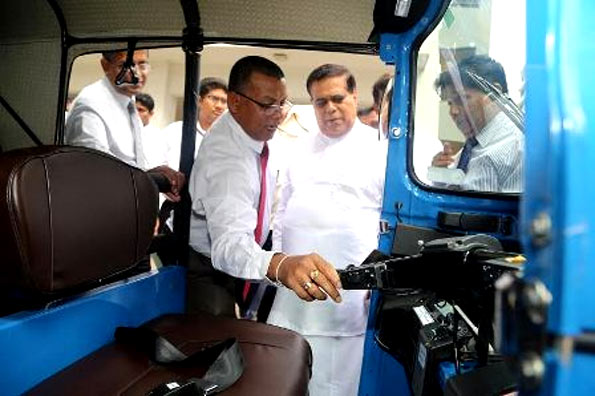 Considering the large number of the three-wheelers on the road at present, the import of the three-wheelers should be controlled in the future, opined the Minister of Transport and Civil Aviation Nimal Siripala de Silva.
He made these remarks yesterday (22nd July) in Sethsiripaya joining an event to introduce a modernized three-wheeler with new safety accessories. National Council for Road Safety following the instructions of the Transport Minister has implemented this program to fix the new safety accessories on three-wheelers.
The Minster further said, many three-wheelers are found on the road with many technical errors and the government will enforce necessary laws to rectify those errors soon.
At present, there are around 1.5 million three-wheelers used in Sri Lanka. Normally these vehicles are perceived as the cause for many road accidents due to the poor safety methods and the carelessness of the drivers. Therefore, it is vital to control the import of these vehicles, he added.
According to the Minister, the safety seat belts will be introduced for the three-wheelers soon after a Bill in this regard is approved by Parliament.
(Government News Portal)
Latest Headlines in Sri Lanka