India begins building homes for displaced Sri Lankans
Posted by Editor on November 22, 2010 - 9:13 am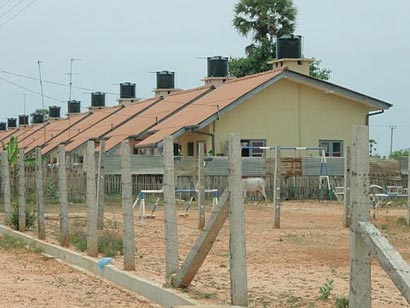 NEW DELHI: Ahead of foreign minister S M Krishna's visit to Sri Lanka, India has started work on construction of 1,000 homes for Internally Displaced Persons (IDPs) in the island nation. The construction of 1,000 homes is a pilot project for the commitment made by India to build 50,000 houses in northern and eastern Sri Lanka.
An MoU was signed last week between Hindustan Prefab Limited (HPL) under the administrative control of the ministry of housing and urban poverty alleviation and the ministry of external affairs for taking up the project. Krishna will leave for Colombo on Thursday where he will hold bilateral talks, call on President Mahinda Rajapaksa as well as open Indian consulates in Jaffna and Hambantota. Krishna and his Sri Lankan counterpart G L Peiris will preside over the meeting of their Joint Commission in Colombo.
The Indian minister will inaugurate a housing project and rail links in Sri Lanka's north, which was the main war theatre. One of the railway lines will link Talaimannar and Madhu Church in Lanka's northwest and the other will link Omanthai and Pallai in north. While Colombo has almost completed the process of resettlement, Krishna is expected to take up the issue of devolution of power to the minorities, a commitment made earlier made by Sri Lankan leaders to New Delhi.
Courtesy: The Times of India
Latest Headlines in Sri Lanka