Investigations on Prageeth's disappearance not given over to the CCD: a desirable outcome soon
Posted by Editor on March 7, 2010 - 12:14 pm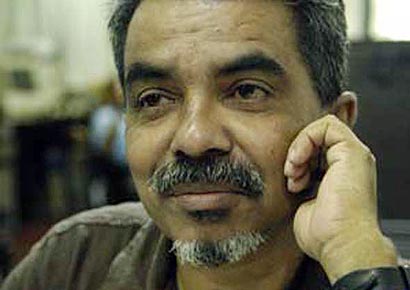 News Source: LankaENews
Police media spokesman Priyashantha Jayakody said, following investigations conducted into the disappearance of Journalist Ekneliyagoda by two police teams from Homagama Police led by two Police Inspectors is progressing successfully, and a desirable result can be expected shortly.
Following the leads provided by the several telephone calls, special attention has been focused on them: telephone numbers have been scheduled and inquiries had been held. A successful breakthrough is in the offing, Jayakody added.
According to media reports, the investigation was given over to the CCD beginning of this week on the instructions of the IGP. However, when we made independent inquiries, the media spokesman replied, it was not so, and the investigations are still carried on by the Homagama Police.
At the Press conference held at national Security media center yesterday (6), a number of questions were posed by the media in connection with the investigations and its progress. Security Media Center Director General Lkashman Hulugalle gave the following answers …
Q
Ekneliyagoda's wife has asked for an appointment with the President or the first lady in order to discuss the disappearance of her husband Ekneliyagoda. But, she had still not received a response ?
A
I do not know why there was no response. Any citizen can speak to the President. His telephone numbers are widely publicized and known.
Q
What is the message that is being conveyed by no information being made available so far on Ekneliyagoda's disappearance ?
A
Police investigations are on .It is the Govt.' responsibility to investigate into the disappearance of any individual. Earlier there were 106 complaints of disappearances. Of them 80 have come back. Some disappear for personal reasons of their own. Hence, until the disappearance has been investigated and a conclusion reached, it is unavailing to hurl charges at any one.
Q
According to your knowledge, what is your view in regard to Ekneliyagoda's disappearance?
A
If I know, there is no issue at all. Because I do not know that we are investigating. The Govt. did not cause his disappearance. Even in the arrest of 'Lanka' Editor, the President was not aware, until Victor Ivan brought it to his notice. That is why The President following that incident, issued a notice to the Police that before a media personnel is arrested the President should be informed.
Q
How can Ekneliyagoda's wife secure an appointment with the President on this issue?
A
She can address a letter to the President. She can speak over the phone. She can meet the President's Additional Secretary Gamini Senarath at any time. Hence, arranging a meeting is not such a difficult task.
Latest Headlines in Sri Lanka