Japan provides $ 4.6 Million through FAO to boost paddy production in Sri Lanka
Posted by Editor on May 16, 2023 - 5:04 pm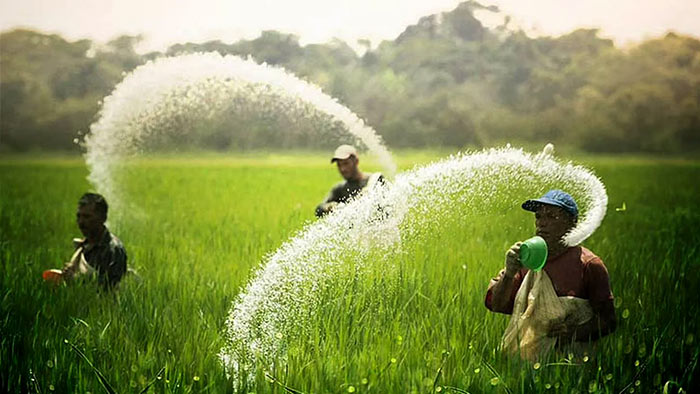 The Government of Japan through the Food and Agriculture Organization of the United Nations (FAO) is providing USD 4,629,629 to strengthen the production capacity of smallholder paddy farmers in identified districts of the Dry and Intermediate Zones of Sri Lanka.
Smallholder farmers are amongst the most vulnerable rural communities, predominantly cultivating rice for self-consumption. Lack of fertilizer over two consecutive seasons caused major yield drops forcing some farmers to undertake negative coping strategies (pawning, buying on credit, dipping into savings, etc.) to meet their food security and nutrition requirements.
Issuing a statement, the FAO said that through the initiative, approximately 250,000 smallholder paddy farmers cultivating paddy on land holdings up to one hectare in identified districts of the Dry and Intermediate zones will receive up to 50kgs of urea fertilizer each for the upcoming Maha cropping season.
The fertilizer will be provided free of cost and distribution will be carried out with the support of the Ministry of Agriculture and the Department of Agrarian Development. The project will also provide smallholder paddy farmers with sensitization material on the efficient use of fertilizer to maximize production.
MIZUKOSHI Hideaki, Ambassador of Japan to Sri Lanka, said, "We are pleased to announce that the Government of Japan has decided to provide additional humanitarian assistance to procure fertilizer, which is in short supply due to the shortage of foreign exchange. We hope that this support will improve food production capacity in Sri Lanka to pre-crisis levels, ensuring better livelihoods for smallholder farmers and stable access to essential food for all citizens across the country."
Speaking on the initiative, Vimlendra Sharan, FAO Representative for Sri Lanka and the Maldives stated, "As FAO we are working with our partners and advocating at every level to ensure that vulnerable farmers and fishers are able to continue their livelihoods. While the status of food security and nutrition in Sri Lanka is looking brighter, it may take three to four more cultivation seasons to fully recover. We thank the Government of Japan for supporting Sri Lanka in its recovery and have no doubt that the support provided will help boost production for 2023."
Latest Headlines in Sri Lanka