Jayantha to fill seat
Posted by Editor on March 6, 2011 - 5:48 am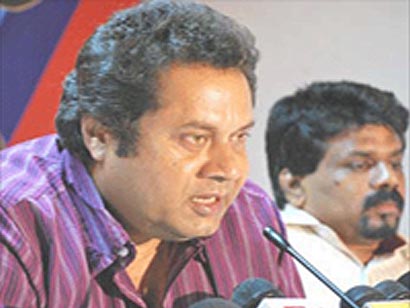 Jayantha Katagoda will fill the parliament seat left vacant by the imprisonment of the leader of the Democratic National Alliance (DNA) Sarath Fonseka, DNA MP Tiran Alles said.
Speaking to News Now.lk the DNA MP said that Katagoda's name had been gazette by the Elections Commissioner Dayananda Dissanayake and the DNA has decided to give the green light for Katagoda to take oaths.
After Sarath Fonseka lost his seat in parliament JVP member Lakshman Nipunaarachchi was next in line to fill the vacancy but he did not take oaths and subsequently lost the seat .
The DNA was hoping that Fonseka will regain his seat after a case was filed in court and it was for that reason that but Lakshman Nipunaarachchi did not take oaths.
However Fonseka lost the case and as a result the DNA has now decided that the next in line after Nipunaarachchi according to the most votes received by the DNA at the last general elections, Katagoda, will fill the vacant seat.
Source: News Now
Latest Headlines in Sri Lanka