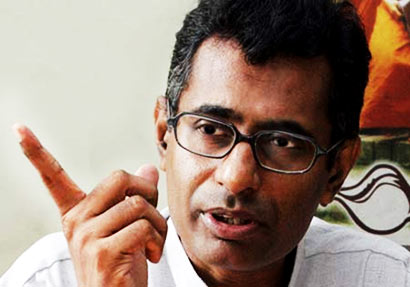 The Jathika Hela Urumaya (JHU) said a final decision on whether to remain in the coalition government or not would be taken today (17) at its Central Working Committee meeting.
The decision would be based on the answer, given by the SLFP, to the seven conditions put forward by the JHU to the President, said JHU.
General Secretary, Minister Patali Champika Ranawaka. He added that he would inform the media of the decision tomorrow (18). Party President Ven. Athuruliya Rathana Thera said the letter handed over to him by the SLFP was not one that could be accepted by the party. The Thera mentioned that the letter had been polite in refusing to consider the recommendations made by the JHU. He added that there was no point in discussing matters further and said a final decision would be taken after the party's Central Working Committee meeting.
(Courtesy: Ceylon Today)