Justice will prevail "maybe next week" says Hirunika
Posted by Editor on February 22, 2015 - 9:34 am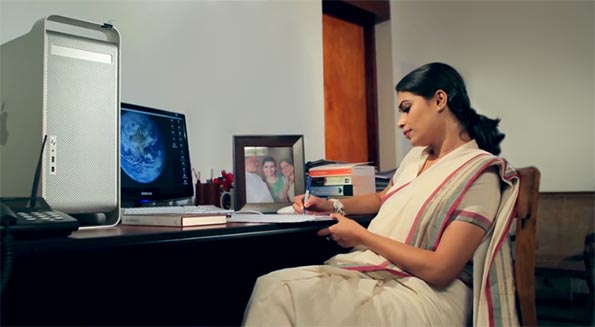 Asked whether she feels confident justice will prevail in the case of the murder of her father – Bharatha Lakshman Premachandra, Hirunika Premachandra, Western Provincial Councilor, said: " I think so and very soon, maybe even next week."
"When we came out of the previous government we were under death threats and we really did not know whether we will win or lose. But President Maithripala Sirisena and Dr. Rajitha Senaratna were two individuals who stood by me, even though they themselves were threatened. I am glad that we won. People voted for us because they placed their trust in us," she said.
"Today some question why this government has not yet caught some of those who have wronged the people. But in reality good governance is about due process and we must give the authorities time to follow procedure.
"The average person must be made to understand this and even though some level of secrecy may be necessary, wherever possible we must be transparent with our efforts to fight crime, specially murder, rape etc.
"We must also see to that the main people involved in drugs, murders and rape are brought to book. At least catch a few of the main people who are involved in murder drug rape," she said.
(The Island)
Latest Headlines in Sri Lanka