18,000 soldiers to go back to their regiments; no more labourer jobs
Posted by Editor on February 22, 2015 - 8:50 am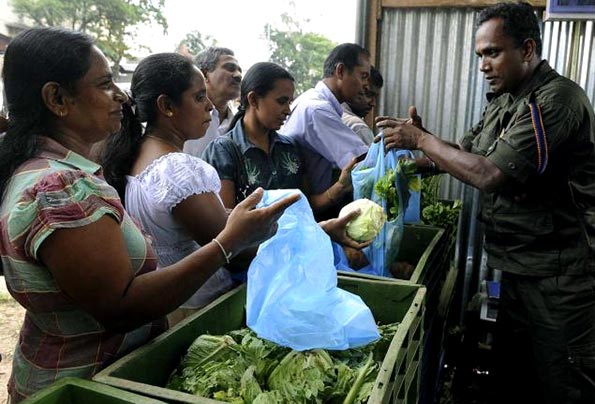 Nearly 18,000 soldiers who were deployed to work on development projects under the former Ministry of Defence and Urban Development will go back to their regiments soon. This is in keeping with the pledge made in the election manifesto of President Maithripala Sirisena who promised to stop the employment of military personnel in occupations that undermine their dignity.
The previous government had deployed around 18,000 military personnel to work in most of its development projects, with many of them working as labourers.
Deputy Urban Development Minister Dinesh Gankanda said the objective was to ensure that their jobs were protected and their services were not used for labour work as during the previous government.
He said only soldiers required for skilled work such as technicians would be retained in projects and the others would go back to their units.
'The Race Course development project has been completed, but a Brigadier, a Major and 70 soldiers are stationed there. We don't need such a large number," he said.
(Sunday Times)
Latest Headlines in Sri Lanka