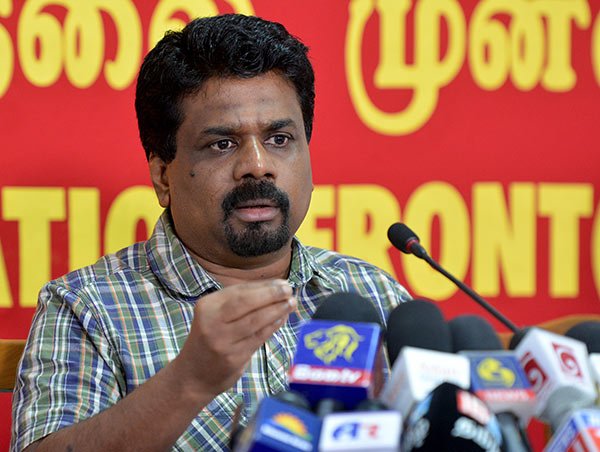 Whether we vote in favour of or against a Bill solely depends on the decision of the JVP Central Committee. The JVP is not pandering to Rajapaksa or any other party, JVP leader Anura Kumara Dissanayake said.
Dissanayake yesterday said that his party is of the view that the Local Government election should be held first as many Local Government institutions were dissolved two years ago.
Dissanayake added that this election was postponed repeatedly due to electoral reforms which were introduced by former Minister Basil Rajapaksa.
"Three more bills need to be brought before Parliament before the Local Government election is held and the Government has agreed to table them in the House on September 26," he said
He said that the Government has also agreed to summon special session on October 9 to get these Bills passed in Parliament.
Dissanayake added that his party voted in favour of Provincial Council Elections Amendment Bill without thinking of Provincial Council election as it wanted the Local Government election to be held first.
"It is better to have Local Government election countrywide than holding the Provincial Council election only in three provinces," he said.
(Source: Daily News)