JVP FLAYS CHANGES TO ELECTORAL SYSTEM
Posted by Editor on February 20, 2017 - 8:50 am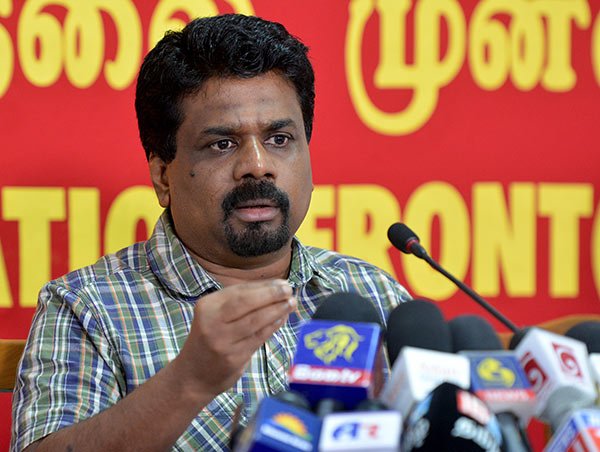 Janatha Vimukthi Peramuna (JVP) yesterday criticized the proposed electoral system for upcoming Local Government Election and claimed that it should be held in accordance with the existing system. Addressing the media yesterday, JVP Leader Anura Kumara Dissanayake said that adopting changes to the proposed system will take a long time, hence the Local Government election should be conducted according to the existing system without further delay.
"The proposed election system encourages a two party system which also discourages smaller parties. This will urge the small parties to form alliances with major parties. That is not good for a democratic system," he noted.
Dissanayake further added that there should not be different systems for different types of elections and noted that, globally, the Sri Lanka system is among the most complicated.
"Currently, there is a discussion about an electoral system change in light of introducing a new Constitution.
However, such new electoral system should not increase the number of representatives. Further the new system should be used for all types of elections," he added. He noted that the government can postpone the local government election due to the technical issues in the proposed system, but the JVP is of the opinion that the election should be held as per the existing system.
(Source: Ceylon Today – By Umesh Moramudali)
Latest Headlines in Sri Lanka