JVP flays President for summoning Election Commission members
Posted by Editor on January 9, 2023 - 8:31 am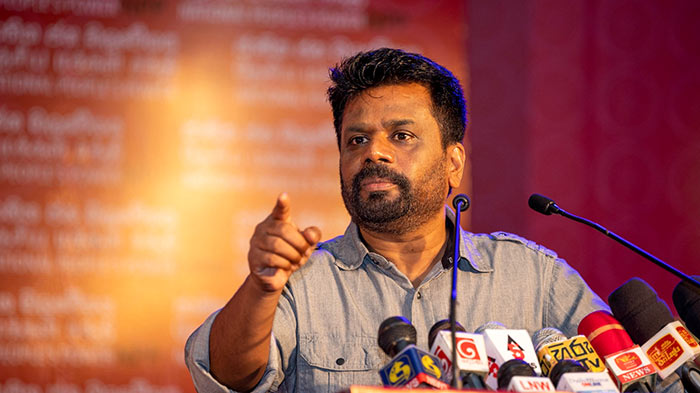 The Janatha Vimukthi Peramuna (JVP) yesterday (December 08) flayed President Ranil Wickremesinghe for having summoned the members of the Election Commission to his office.
Such action amounted to exerting undue influence on the Election Commision, which is supposed to act independently after an election is announced, according to the JVP.
JVP leader Anura Kumara Dissanayake, addressing the media, at the party headquarters in Pelawatte said:
"Ranil Wickremesinghe and the SLPP gang are trying all sorts of tricks to put off the elections to the local councils. The President recently summoned the officers and members of the Election Commission to his office.
He is also the leader of the UNP, which is contesting the local council election. It is wrong for the UNP leader to make use of his presidential powers to summon the Election Commision members after an election has been announced.
This is an undue influence and abuse of presidential powers. All other party leaders go to the Elections Secretariat to meet the Election Commision members, but the UNP leader summons them to his office.
This is another indication that Ranil Wickremesinghe and the government will not hold a free and fair election. We are against this exertion of pressure on the elections commission officers and demand that the election be held without undue influence of the President's office," Dissanayake said.
(Source: The Island – By Saman Indrajith)
Latest Headlines in Sri Lanka