JVP ready to support no-faith motion against PM
Posted by Editor on March 1, 2018 - 9:00 am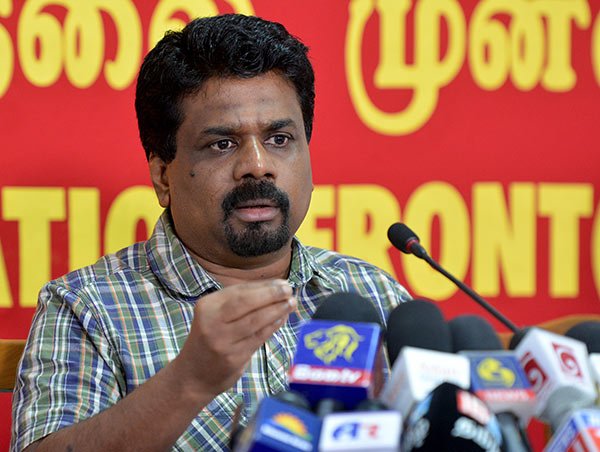 JVP yesterday said that it was ready to support the proposed no-confidence motion against Prime Minister Ranil Wickremesinghe.
JVP Leader Anura Kumara Dissanayake, addressing a press conference at the party headquarters in Pelawatte, said: "We are ready to back the motion if it contains specific sections against the prime minister on frauds and corruption, protecting the thieves and failing to carry out the duties of the office of the PM. But, if the motion is the outcome of a political dog-fight then we would have to examine the political motives of those behind the move. In any case we need to read the content of the motion before making a final decision. But it is our belief that the Prime Minister should go home or be removed over the bond scams.
"The Prime Minister appointed Arjuna Mahendran to the post of Governor Central Bank and tried to keep Mahendran in that post even after the latter's term was over; he protected the members of Rajapaksa family from investigations, pressured the Attorney General's Department to give bail to some of those arrested with several passports.
The Prime Minister brought down a Singapore citizen to head the Central Bank. Now the investigators say they cannot trace the whereabouts of Mahendran. The prime minister should take the responsibility for Mahendra's actions.
The police should have taken the prime minister into custody instead being placed under his custody, the JVP leader said.
JVP Kalutara District MP Dr Nalinda Jayatissa also addressed the press.
(Source: The Island – By Saman Indrajith)
Latest Headlines in Sri Lanka