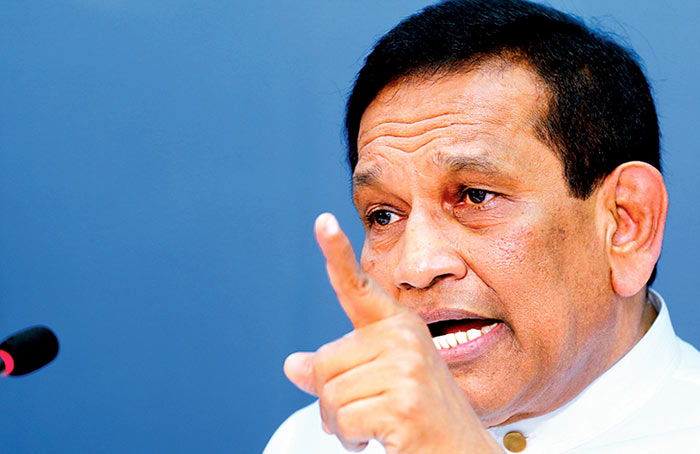 Former Central Bank Governor Arjuna Mahendran will be arrested for sure, said Minister of Health and Indigenous Medicine Rajitha Senaratne, adding that people ask questions Mahendran's arrest, but nobody talks about the initiatives taken to arrest Udayanga Weeratunga. Addressing the Cabinet press conference yesterday at the Government Information Department, the Minister said that even the media reported on the bond scam continuously and not about the corruption that took place under the former government.
"Corruption is corruption, no matter who does it," he said.
"A red notice has been issued to arrest Weeratunga. That is not an easy task. We have to go through several procedures to issue it. Similarly, Arjuna Mahendran will also be arrested." Minister Senaratne said that the police cannot arrest him when the investigation is going on and added that now the court has given the order to arrest.
(Source: Daily News – By Ishara Mudugamuwa and Nushka Nafeel / Pix by Saman Sri Wedage)