Kazakhstan and Sri Lankan leaders hold bilateral talks
Posted by Editor on November 21, 2012 - 8:03 am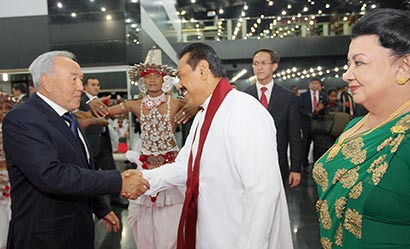 By Janaka Alahapperuma – Pix by: Sudath Silva
President Mahinda Rajapaksa who is on a three-day official visit to Kazakhstan met his counterpart President Nursultan Nazarbayev yesterday morning (20 November) for bilateral talks. President Nazarbayev welcomed his counterpart with a military guard of honour prior to the discussion.
The two leaders discussed on problems of political, commercial and economic cooperation and ways of further improving trade-economic cooperation, scientific-technical, cultural-humanitarian partnership and tourism between the two countries.
"Official visit of Sri Lanka's President will create a platform for the open exchange of the views on a wide range of regional and global issues and the basis for further cooperation. Two countries have a good opportunity to get to know each other better and enjoy good relations of confidence and mutual understanding. This meeting will give a new impetus to cooperation between our states in various spheres- economy, politics, and culture "President Nazarbayev said.
Kazakhstan President Nazarbayev also assured his Sri Lankan counterpart that his country would stand by Sri Lanka against international pressures and pointed out that Sri Lanka should look for home grown solutions in dealing with its internal problems. He further pledged his country's wholehearted support towards Sri Lanka's post conflict development, during discussions.
The two leaders also discussed on the possibility of increasing direct flights between the two countries to strengthen the tourism flow in to Sri Lanka and open new avenues for trade and investments. During discussions while Kazakhstan voiced interest in buying Sri Lanka tea, in return Sri Lanka showed interest in purchasing gas and fuel from Kazakhstan.
During the meeting the Sri Lankan President extended an invitation to President Nazarbayev to visit Sri Lanka.
Celebrating the event a special cultural festival to mark the 20th anniversary of establishing diplomatic relations between Sri Lanka and Kazakhstan was held at the Astana Palace of Peace and Reconciliation at Astana city to coincide with President Rajapaksa's official visit to Kazakhstan. The Sri Lankan Embassy in Russia also organized a Sri Lankan Culture Day with a dance troupe performance and "Beauties of Sri Lanka" photo exhibition as part of the event at the same venue.
President Rajapaksa and President Nazarbayev of Kazakhstan attended the dance concert presented by the Sri Lankan and Kazakhstan artists at the Astana Palace and declared open the photo exhibition in the evening. The "Beauties of Sri Lanka" exhibition is dedicated to the political, social and economic transformation that took place in Sri Lanka after defeating thirty years of terrorism. The expo aiming to promote tourism showcases Sri Lankan culture and beautiful landscapes.
President Rajapaksa will also meet the Prime Minister, the Speaker and several senior Ministers of Kazakhstan during his stay. Both countries are set to sign several agreements to further expand bilateral cooperation in the fields of economic, social and cultural relations.
Sri Lankan ambassador for Russia Udayanga Weeratunga who is also accredited to the Republic of Kazakhstan coordinated President Rakapaksa's visit to Kazakhstan.
President Rajapaksa was accompanied by First Lady Shiranthi Rajapaksa, External Affairs Minister, Prof G.L. Peiris, Uva Province Chief Minister Sashendra Rajapaksa, Monitoring MP Sajin de Vass Gunawardena and Secretary to the President Lalith Weeratunga.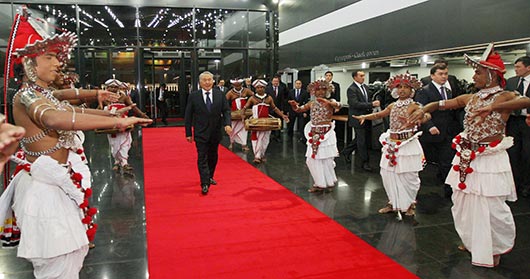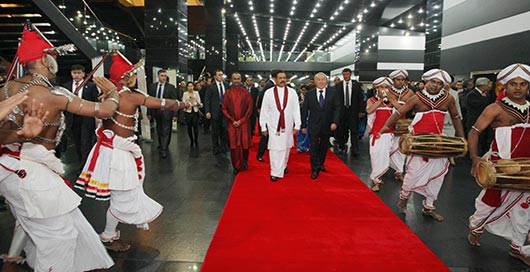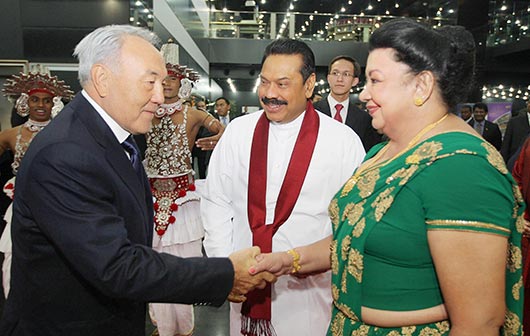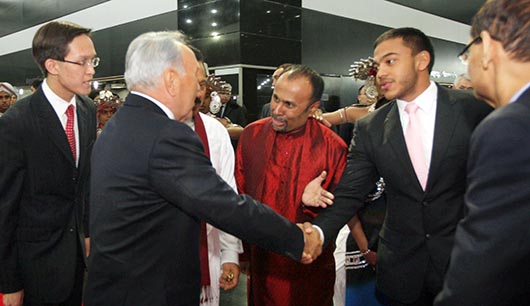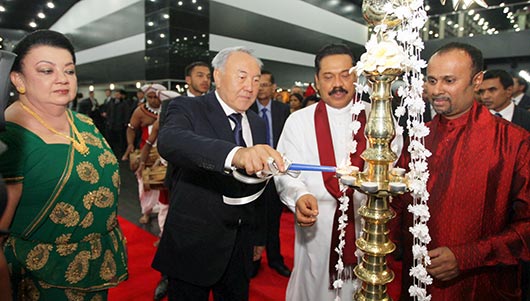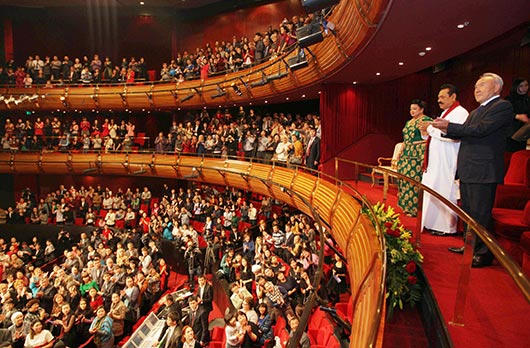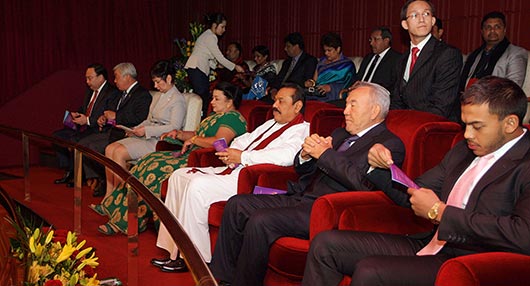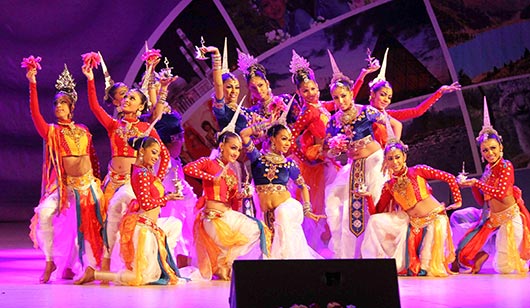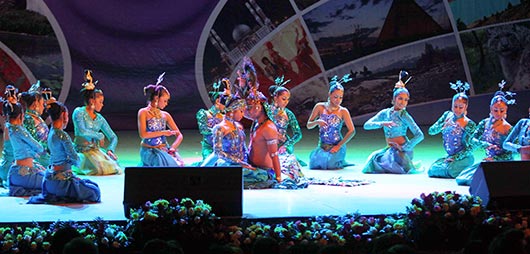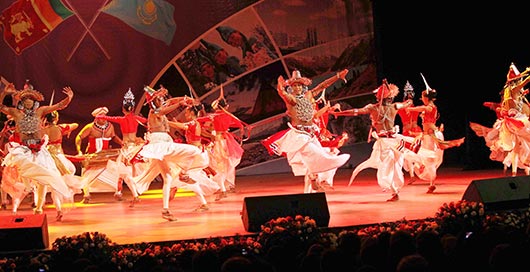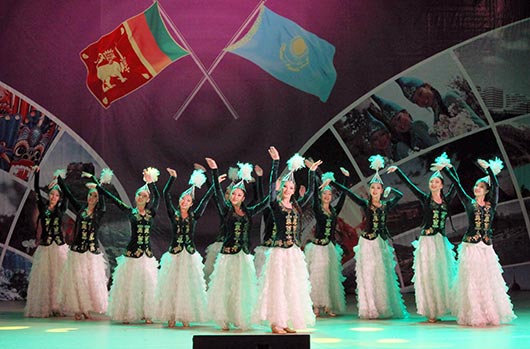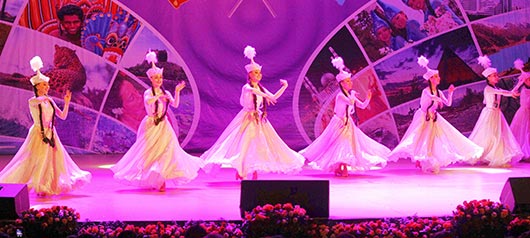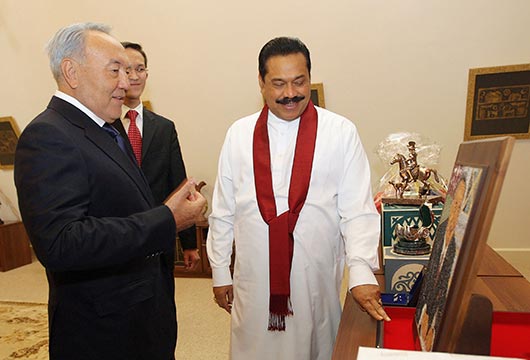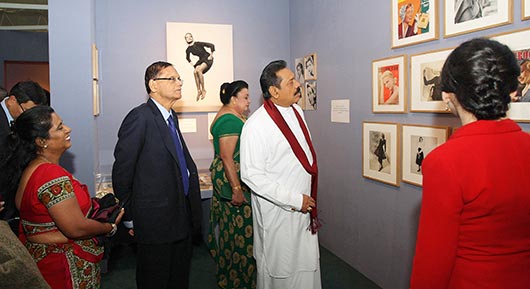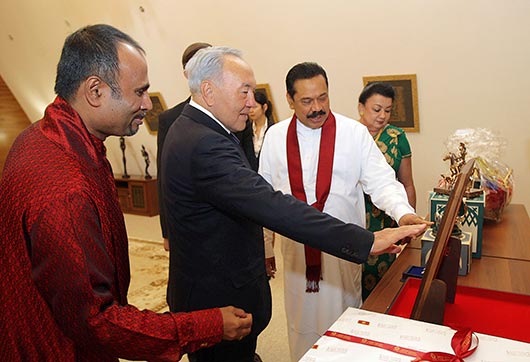 Latest Headlines in Sri Lanka