KFIR PILOT SUFFERRED A HEART ATTACK, SAYS POSTMORTEM REPORT
Posted by Editor on March 3, 2011 - 3:20 pm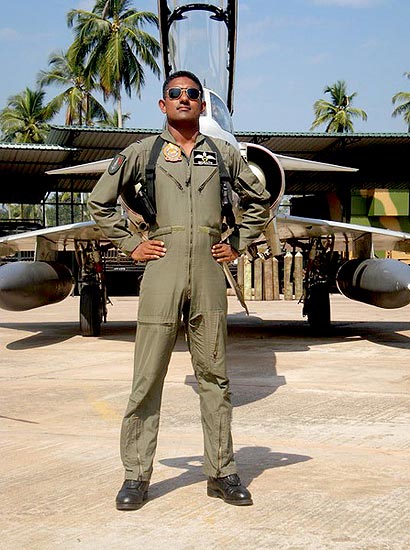 Judicial Medical Officer of the Negombo General Hospital Dr. Channa Perera who conducted the postmortem on Flight Lieutenant Monath Perera who was killed in mid air collision, says that he has submitted the relevant report to the Air Force.
He also said that Monath Perera suffered a heart attack while flying.
He added that the pilot had suffered over 85% of artery occlusion to the right coronary of the heart.
Meanwhile, the Air Force has decided to temporarily ground its fleet of Kfir fighter jets.
According to Air Force spokesperson Group Captain Andrew Wijesuriya, this step was taken due to investigations underway into yesterday's mid-air collision.
Courtesy: News First
Latest Headlines in Sri Lanka