Lanka have chance to regain World Cup: Chamida Vaas
Posted by Editor on March 31, 2011 - 11:12 am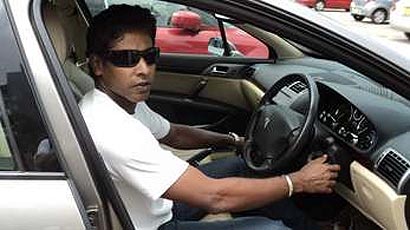 Sri Lanka's 1996 World Cup hero Chaminda Vaas wanted to hang up his boots after playing the World Cup at home. He waited two years for the big moment, since he played his last match in 2008. But he could not fulfil his dream despite his good form in domestic and county cricket.
However, he does not regret it. He understands that there is no place in the side for him, but is proud of the fact that his colleagues have made it to the World Cup final second time in a row.
"I was preparing for this World Cup for the last two years. I always wanted to play it before I took retirement from international cricket. I am not there, but there are no regrets. Maybe, there was no place for me in the side with Angelo Mathews, Nuwan Kulasekara doing well," an emotional Vaas told DNA.
The left-arm seamer, who is the third highest wicket-taker in the ODIs with 400 scalps, says the Kumar Sangakkara-led side stands a chance to regain the World Cup, which they last won in 1996 as co-hosts.
"Sri Lanka has performed extraordinarily in the tournament and I think they deserve to win the title in Mumbai. So what if I have not been picked, I want the boys to win the World Cup," said Vaas.
Sri Lanka had a balanced side in 1996 with Vaas leading the attack along with Muttiah Muralitharan, Kumar Dharmasena and others. Batting, too, was one of their strengths. However, he does not like to compare the two teams.
"All the teams in various World Cups are different from each other. This is quite a well-balanced side. We have a strong batting side, which has been in simply superb form. (Tillakaratne) Dilshan and (Upul) Tharanga are performing extremely well in the top-order while Sanga and Mahela (Jayawardene) are there to control the middle-order, along with other guys.
"Apart from that, we have three world-class bowlers, the three Ms; Murali, (Lasith) Malinga and (Ajantha) Mendis and I think they will be important factors in Mumbai," he added.
The 37-year-old also had words of praise for his former colleague and friend Muralitharan, who will play his last ODI in Mumbai before retiring from international cricket. "He has been a legend of Sri Lankan cricket. He has performed in all formats of the game. He has been consistent throughout his career and is having a tremendous World Cup. He will be missed," said Vaas.
Vaas says he is happy that the World Cup final will be an all-Asian affair for the first time in the history of cricket. "It is great to have three Asian teams in the semifinal. Especially, with the World Cup happening in the subcontinent, it is all the more great. This shows how well the three teams have played in the group stages. India has a great batting line-up, while Pakistan have had a superb bowling attack."
"Whoever makes the final from the second game, I think they will have a tough task in hand having to face a strong and confident Lanka."
The Lankan legend is also impressed with the Decision Review System and feels it should stay. "Cricket has been a batsman's game. I think DRS should stay. It has been good for the bowler's," he added.
DNA
Latest Headlines in Sri Lanka