Lankan STF to handle security for SAARC summit in Maldives – report
Posted by Editor on October 7, 2011 - 9:39 am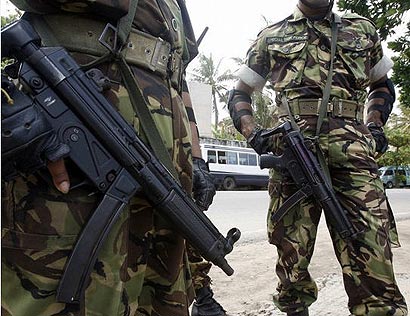 Sri Lanka's Special Task Force (STF) units which specialise in counter terrorist operations and VIP security will be providing part of the security for the 17th SAARC summit which is due to be held in Addu City, Maldives in November, Maldivian media reports.
A senior official attached to the STF said that the plan to provide security for the event comes as a result of the recent international exposure the elite troops had gained over the years.
"The Maldivian government from the beginning had made arrangements for the deployment of the STF. Based on the cooperation both countries share in terms of security it was decided to send a contingent of STF commandoes to Maldives for the upcoming SAARC summit," he said.
Haveeru reliably learns that special K-9 police dogs from Sri Lanka are also to be used to detect explosive material.
The Sri Lanka police dogs and STF personnel will be deployed in and around the location of the venue. Emphasis has been given to the hall in which the conference is due to take place, the harbour and the airports, it is learnt.
Recently special training programmes have been taking place in Sri Lanka's capital, Colombo for STF personnel and the police dogs that are due to be deployed for the summit.
The STF played a major role during Sri Lanka's civil war against the Liberation Tigers of Tamil Eelam (LTTE), which ended in May 2009.
The outfit, which was trained by former British Special Air Service (SAS) officers, has evolved into a tactical counter-insurgency unit since its inception in 1983. The STF has played a major part in liberating Sri Lanka's rebel held east and thwarting organised crime in the country.
The STF was selected by the United Nations Inter-regional Crime and Justice Research Institute (UNICRI) and the International Permanent Observatory (IPO) to provide security for the 2008 Beijing Olympic Games.
In the light of the July 7, 2005, London subway attack, a team of British intelligence officials attached to MI-6 had met STF counter-terror experts in Colombo in order to discuss matters related to suicide bombing and counter measures Sri Lanka has taken.
(Source: Haveeeru)
Latest Headlines in Sri Lanka