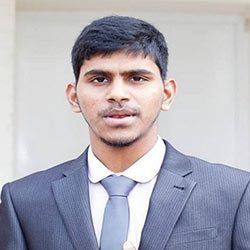 A British Tamil League cricketer has died after being struck in the chest by a ball during a club match in Surrey.
Bavalan Pathmanathan was struck while playing for the Manipay Parish Sports Club in a division three match at Long Ditton recreation ground on Sunday evening.
The 24-year-old was given CPR at the scene, a South East Ambulance Service spokesman said, before being transferred to Kingston Hospital in a "life-threatening condition". He later died in hospital.
Pathmanathan's club expressed "total shock by his death at this young age".
Surrey chief executive Richard Gould said: "Everyone at the club has been deeply saddened to learn of Bavalan's death and would like to extend their sympathies to his family, friends and everyone who knew him from within the community of cricket."
According to the British Tamil Cricket League's website, Pathmanabhan was a former student of Hartley College in Jaffna, Sri Lanka. The league extended its "deepest condolences to Bavalan's family and friends".
Pathmanabhan's death follows that of Australian test batsman Phillip Hughes, 25, who died after being struck by a bouncer during a domestic match in Sydney in November. A few days later, an Israeli umpire was killed when he was struck by the ball during a league game.
Pathmanabhan's passing has renewed calls for player safety to become a bigger priority. (The Huffington Post)