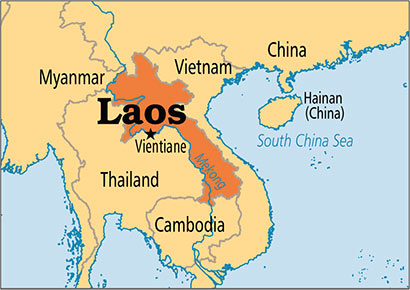 A Laos air force plane with 14 people on board, including the defence minister, has crashed in the north of the Southeast Asian country, a Laos defence ministry source said on Saturday.
The official, who declined to be named because he was not authorised to speak to the media, was unable to confirm reports in neighbouring Thailand that the minister had died but that up to three passengers had survived.
"A Laos air force plane has crashed on its way to Xiang Khouang province in the north of the country. The mayor of Vientiane, the defence minister of Laos and his wife were on board," the official told Reuters by telephone.
Vientiane is the capital of Laos.
Thailand's Foreign Ministry said it had been informed by Laos' government that the plane was an AN74-300 craft and that it had crashed at 6:15 a.m (12:15 a.m. BST on Friday). (Reuters)