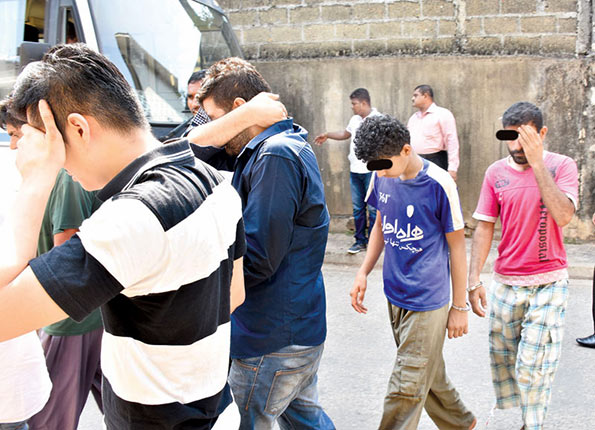 Thirteen suspects including 10 Iranians and a Pakistani allegedly involved in the largest ever heroin smuggling in the sea were yesterday ordered to be remanded until April 19 by the Colombo Fort Acting Magistrate.
The Police Narcotics Bureau (PNB) with the assistance of the Sri Lanka Navy (SLN) seized 101 kilos of heroin on March 30 when the drugs were brought to Sri Lanka through the Southern seas.
The 10 Iranians, a Singaporean and a Pakistani produced before Colombo Fort Acting Magistrate Aruni Atigala, were ordered to be remanded till April 19.
Meanwhile, an Iranian underage-boy allegedly involved in the incident was ordered to be kept at Makola Child Probation Centre.
PNB officials launched the special operation in the Southern seas with the assistance of Navy Intelligence Unit.
The vessel in which the heroin was transported was also taken into custody. The suspects were detained under PNB custody over a period of one week for questioning.
(Daily News)