LTTE cannot revive its separatist movement in Lanka – TNA MP
Posted by Editor on April 7, 2016 - 8:40 am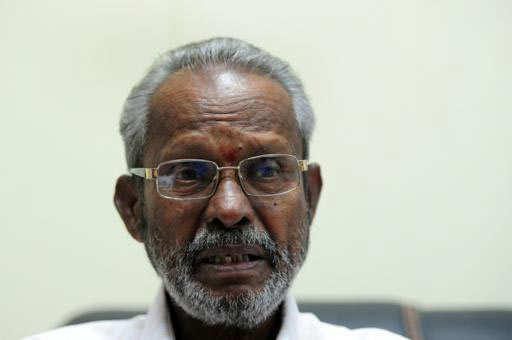 The LTTE cannot revive its separatist movement in Sri Lanka without its leader Velupillai Prabakaran, a senior Northern Province official today asserted, downplaying fears of re-emergence of militancy after the recent discovery of a cache of ammunitions from Jaffna.
Chairman of the Northern Provincial Council C V K Sivgnanam was responding to opposition parties in the southern part of the country who expressed fears of a comeback by the LTTE following discovery of the ammunitions and LTTE's trademark suicide jackets from a house in Chavakachcheri, a battle site when Sri Lanka fought Tamil Tiger rebels for nearly 30 years before the war ended in 2009 in Jaffna.
A suicide jacket, four side chargers, three parcels containing about 12 kilogrammes of TNT, two packets containing 100 rounds of 9mm pistol ammunition and two battery packs used to detonate side chargers were found in the house on March 30.
The LTTE cannot revive its separatist armed movement in Sri Lanka in the absence of Prabakaran, Sivgnanam said.
Prabakaran was the founder and leader of the Liberation Tigers of Tamil Eelam, a militant organisation that sought to create an independent Tamil state in the north and east of Sri Lanka.
Prabhakaran was killed in the fighting with the Sri Lankan Army on May 18, 2009.
"These were old weapons discovered after seven years after the end of the war. No one should try to do politics by using this incident," said Sivagnanam, who was the central government's main administrator in Jaffna during the time the LTTE ran parallel administration in parts of the north and eastern provinces. He is now a member of the main Tamil party, Tamil National Alliance and was elected to the northern council in 2013.
Despite assurances from the security establishment that the discovery posed no threat to national security, former President Mahinda Rajapaksa who crushed the LTTE's separatist campaign hinted that the government was hiding the truth.
"They must tell the truth, people suspect these explosives to be new," Rajapaksa's close aide and former foreign minister G L Peiris had said last week, PTI reports.
Latest Headlines in Sri Lanka