LEADER OF NAVA SIHALA URUMAYA, SARATH MANAMENDRA ARRESTED
Posted by Editor on January 3, 2011 - 11:07 am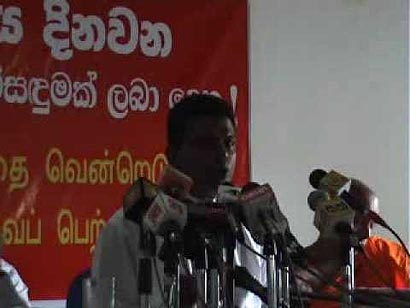 Sarath Manamendra, leader of the Nava Sihala Urumaya, has been arrested over a complaint lodged by a three-wheel driver at the Welikada police.
Police said that Manamendra was being questioned over an incident, where he had allegedly made threats with the use of a pistol.
A high-ranking police officer in charge of the area said that Mr. Manamendra had a license for the firearm.
Courtesy: News First
Latest Headlines in Sri Lanka