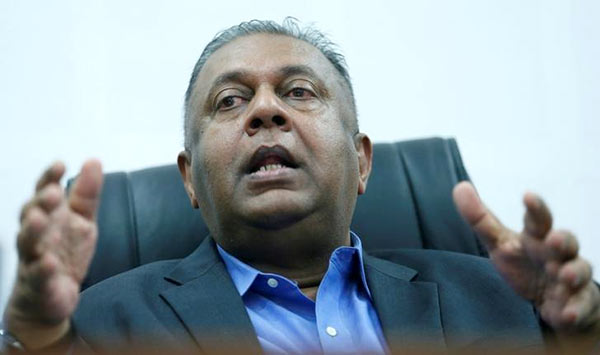 The Ministry of Finance has reduced the special commodity levy on several essential items including potatoes, big onions, Dhal, coconut and vegetable oil.
The announcement was made by Finance Minister Mangala Samraweera at a press conference held at the ministry in Colombo today (8).
He stated that the tax revision will come into effect from midnight today and that relevant Gazette notification has been issued.
List of essential items:
| | |
| --- | --- |
| Item   | Levy Reduced By (Per Kg) |
| Dried Sprats | Rs. 10 |
| Potatoes | Rs. 39 |
| Big Onions | Rs. 39 |
| Dhal (Whole) | Rs. 9 |
| Dhal (Split) | Rs. 12 |
| Dried Fish | Rs. 50 |
| Unrefined Palm Oil/Other Vegetable Oils | Rs. 15 |
| Refined Palm Oil/Other Vegetable Oils | Rs. 25 |
| Palm Kernel Oil | Rs. 35 |
| Coconut Oil (Refined and Unrefined) | Rs. 25 |
(Ada Derana)