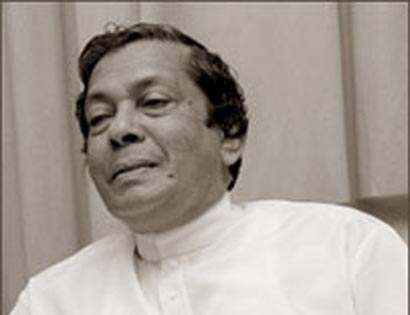 Source: Lakbima News
Rumour was rife that former speaker W.J.M.Lokubandara would join the UPFA , but when asked he denied such a move.
The President's media division said that W J M Lokubandara and his wife were among the distinguished persons who participated at yesterday's SLFP working committee meeting that took place at the Bandarawela Town Hall.
When contacted, former Speaker Lokubandara denied rumours that he had crossed over to the SLFP at a special party conference in Bandarawela.
He added that he only attended an event organized by the president to introduce his son, Uditha Lokubandara to the SLFPers at a personal level.
"I went there because he is my son. That does not mean that I crossed over to the SLFP. That's an absurd statement, " he said.