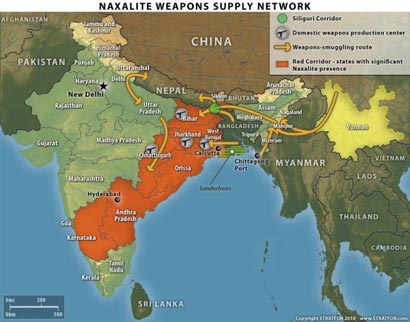 Onlanka News – By Walter Jayawardhana reporting from Los Angeles
The recent statement that some cadres of  Sri Lanka's crushed Liberation Tigers of Tamil Eelam (LTTE) have joined Maoists of the Sothern Indian state of Karnataka is a process that continued to happen without any break with the fall of the movement back in 2009 by the Sri Laankan military according to Indian intelligence sources.
According to Karnatak state sources the foreigners were part of a flow from the adjacent  Tamil Nadu state where they were already enoying a safe haven.
Karnatak Home Minister R.Ashok told the state assembly last week that the Tamil guerillas have joined hands with a small group of Maoists operating in the forests of Western Ghats
"..We have come to understand that some Sri Lankan nationals, along with a group from neighbouring Andhra Pradesh, have joined hands with 25-30 Maoists operating in Chikamagalur,  Udupi, Shimoga and Dakshina Kannada," he said in the Legislative Council.
A Press Trust of India item datelined Bangalore said the suspected presence of Sri Lankan nationals in Western Ghats was revealed  after Anti-Naxal Force of the state government seized weapons and other material from Maoists in recent encounters. Ashok was replying to a question by Ashwath Narayana (Cong) in the state assembly. The State government is run by the Bharatiya Janata Party there.
Brushing aside the idea of checking naxalism by use of fire power alone, the Minister said the government had taken several other initiatives also to curb the menace.
Conceding that the Maoists were equipped with sophisticated weapons, Ashok said government had strengthened Anti-Naxal Force with modern arms and commandos were trained by a retired army major general who had expertise in jungle warfare.
Opposition Leader, Motamma (Cong), said naxalism was a social issue and the government had not done enough to create jobs in remote areas of Chikmagalur, Udupi and Dakshina Kannada to prevent the youth from falling into the trap of Maoists.
The Liberation Tigers of Tamil Eelam (LTTE) or Tamil Tigers were a large group of guerillas initially trained funded and armed by India's Indira Gandhi government under the Reseach and Analysis Wing of her office against the Sri Lankan government. They were trained in Indian army camps.  Finally, the group killed Indira Gandhi's eldest son Prime Minister Rajiv Gandhi that made the relationship very sour. The Sri Lankan military took 26 years to crush them militarily with the help of Indian government.
According to a surrendering Naxalite commander, LTTE militants taught Naxalites how to handle mines and grenades at a camp in Bastar, Chhattisgarh state. LTTE fighters have fled Sri Lanka since their 2009 defeat, and Indian authorities suspect that Tamil fighters are providing training for Naxalites in exchange for safe haven.
The Tamil fighters have received   lot of  sympathy in the major political parties , the DMK and the AIADMK in Tamil Nadu that makes the Southern state a safe haven for them to operate. They are alleged of helping the Indian Maoists to create a Red Corridor linking the Eastern Ghats and Western  Ghats across India covering vast remote areas in Southern India in the states of Karnatak. Andra Pradesh, Kerala and Orissa.(EOM)