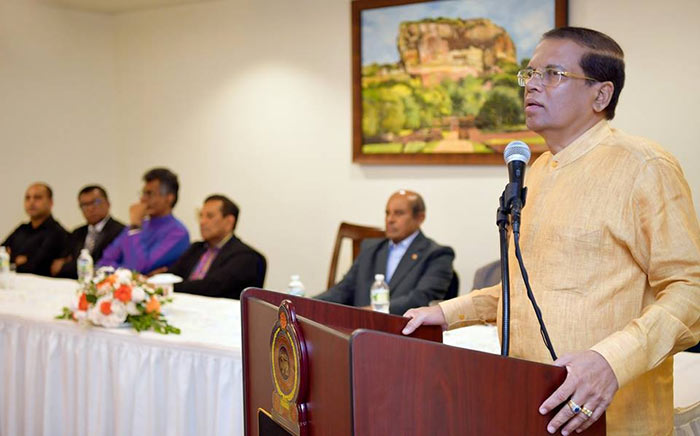 Sri Lankan President Maithripala Sirisena has said that the LTTE militant group had planned to attack Colombo with an aircraft flying from Chennai in 2009. "No one knew it better than me," said Sirisena, who was the acting defence minister during the last two weeks of the civil war with the LTTE in May, 2009 when the rebels were eventually defeated.
He was addressing the Sri Lankan community in New York where he spoke at the UN General Assembly.
"The former president was away, the former prime minister was away. There was no defence ministry secretary and army commander in the country at the time," he said.
Mr Sirisena said it was a well-guarded secret that all senior leaders were out of the country fearing an LTTE air raid.
"The Tamil Tigers were going to operate an aircraft from Chennai or some other jungle area to bomb and destroy targets in Colombo," the president said, adding "I was the acting defence minister. All the others had fled because they feared air attacks".
"Even I did not stay in Colombo. I was at several locations outside Colombo in case the Tigers attacked the capital city," he said.
The LTTE had carried out two air raids in the capital in 2007 and 2009.
(NDTV)