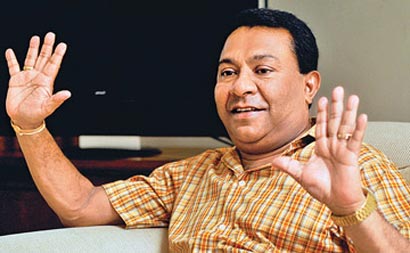 SLFP Chairman President Maithripala Sirisena would be the next Presidential candidate of the SLFP, Social Empowerment and Welfare Minister S.B. Dissanayake said yesterday.
He said party's women and youth councils and trade unions attached to the SLFP demanded that President Sirisena should be fielded as the Presidential candidate and added that however he had not expressed his views on the matter.
Minister Dissanayake told a news conference that even though he as the common candidate had vowed not to contest as the presidential candidate again, he would have to abide by the request of the party having undertaken the chairmanship of the party with the consent of the party's majority.
He said the SLFP and UNP unity government had more work to do adding that the unity government had gained a lot of victories to the country.
"There are people who are opposed to the unity government both in the UNP and SLFP. I would like to tell them that we have been able to obtain many victories as a unity government," he said.
Mr. Dissanayake said there were some issues in the UNP and the SLFP unity government over several matters such as strengthening government service, privatization and foreign investments.
"If we are to develop the country, eliminate poverty and resolve the issue of unemployment, we need foreign investment. We need to provide them with required facilities and lands," he said.
He said the government was planning to bring in foreign investment and factories to the country next few years.
(Source: Daily Mirror – By Ajith Siriwardana)