Malani Fonseka among Asia's 25 greatest actors of all time
Posted by Editor on March 4, 2010 - 2:28 pm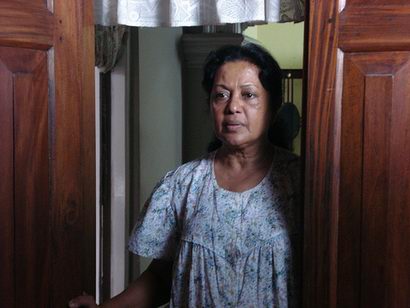 Sri Lanka's veteran actress and the Queen of Sinhala Cinema Malini Fonseka has been named by CNN as among Asia's best 25 actors of all time.
Malani Fonseka was nominated on Monday for the best actress award at the Asia Pacific Film Awards ceremony conducted for the third time by the Asia Pacific Cinema Academy, for her role as Sandhya Rani in the Sinhala film Akasa Kusum.
Malini Fonseka, the Queen of Sinhalese cinema had a diverse career that spanned many decades, beginning with her moving performance in 1968's "Punchi Baba." She was the first Sri Lankan actress to reach international heights, winning awards at the Moscow International Film Festival in 1975 and New Delhi Film Festival in 1977.
"Nidhanaya" (1972) is known as one of the best works in Sri Lanka's cinematic history. Fonseka memorably played a guileless lady who meets a man and stumbles into tragedy.
The Asia Pacific Film Awards ceremony jointly organised by the UNESCO, International Film Producers´ Congress and the CNN Go Television channel will be held in Australia on November 26. Altogether 210 films from 43 countries received entry for the ceremony and 37 films from 16 countries received nominations for various categories.
CNN noted that in the history of the Academy Awards (airing on March 7th), only two Asians have ever taken home a Best Actor or Actress statue. Yet Asia has produced incredibly talented thespians that have changed the course of their nation's cinematic history. In anticipation of Oscar night, CNN narrowed the list of greats to 25.
Besides from Malini Fonseka India,s actor Amitabh Bachchan and late actress Nargis are among the best 25.
Source: Lankapuvath
Latest Headlines in Sri Lanka