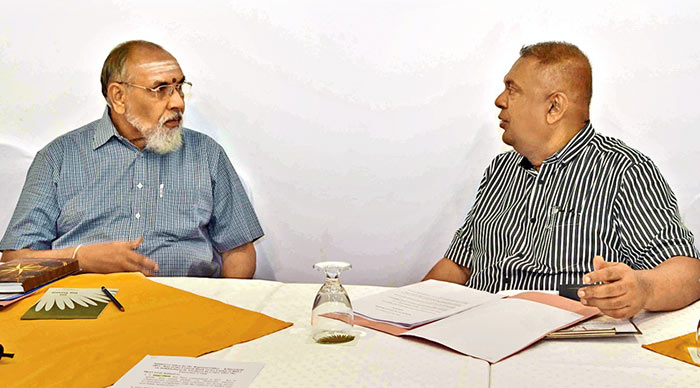 Finance and Mass Media Minister Mangala Samaraweera and Central Bank Governor Dr. Indrajith Coomaraswamy met Northern Province Chief Minister C.V. Vigneswaran in Jaffna yesterday.
They discussed the implementation of projects in the Northern Province as proposed by the 2018 Budget.
Senior officials of the Ministry and the Central Bank also participated in the discussions on the best possible manner in which the allocated Rs. 1000 million can be spent in the North.
The District Secretaries of five districts in the Northern Province also participated in the discussion.
Minister Samaraweera explained that the Budget had also made provisions to help resettle former LTTE cadres, provide them with soft loans for businesses and provide help in livelihood opportunities.
Chief Minister Vigneswaran had requested that the government work with the Northern Provincial Council (NPC) when implementing these projects.
Minister Samaraweera in response asked that Vigneswaran appoint a group from the NPC to implement these projects and link them with his ministry.
(Source: Daily News)